Bayberry Hills Instruction
Improve Your Game!
Bob Quirk, PGA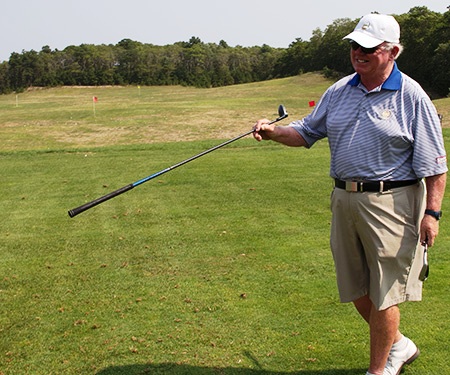 Lessons - Club Fitting
Call 508-280-5313
2017 Cape Cod PGA Teacher-of-the-Year!
Golf Digest Top 100 Club Fitter 2012!
Benefit from Bob's more than 50 years ofteaching golf to all levels of students, both female and male – from local and regionalchampions to beginners, and everyone inbetween, children and adults.


"Let's Have Fun and Work Together To MakeYour Game Better! I believe in keeping it simple."
Private Coaching (1 hour) - $85
Series of 6 Lessons (1 hour each) - $425.00
Clinics – Mondays and Thursdays at 9am - Limit 6 Students - $25.00 each


Call 508-280-5313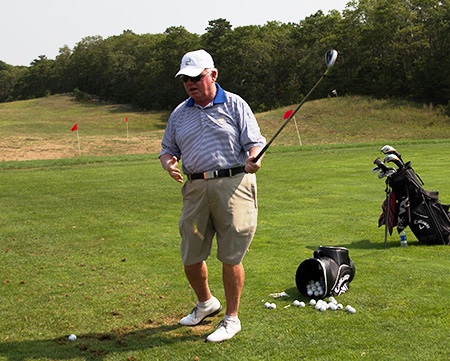 ---
SUE KAFFENBURGH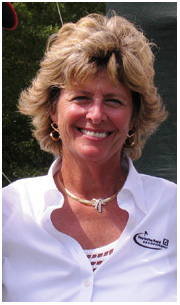 For rates and more info please click the link below.
www.golflessonscapecod.com
susiePGA@comcast.net
NEW ENGLAND PGA TEACHER OF THE YEAR, 2000
Sue Kaffenburgh has been teaching and coaching for over thirty years and is one of only a few who is both a PGA and an LPGA Member. A resident of Cape Cod, Sue won her first mini tour event in Ohio in 1981. Known as one of the best teachers in the country, Sue has been recognized for her unique approach to teaching, winning awards in the region and nationally, including:
TOP TEACHERS, NEW ENGLAND Golf Magazine 2007-2008
AMERICA'S TOP GOLF INSTRUCTORS 2002-2003 Guide
TOP 50 TEACHERS Golf for Women Magazine, 2001
PGA TEACHER OF THE YEAR New England Section, 2000
TOP 400 TEACHERS Golf Digest Magazine, 2000
LPGA TEACHER OF THE YEAR Northeast Section, 1998
PGA TEACHER OF THE YEAR Cape Cod Chapter, 1997
MASTER CLUB FITTER Henry-Griffitts, 1998
TITLEIST PERFORMANCE INST Certified Fitness Instructor
SPORTS ILLUSTRATED has called Sue "...one of the game's Top Twenty Teachers."
Teaching Philosophy
If you're looking for same old, same old...don't come here! The head of the Eastern Collegiate Athletic Conference said, "...our participants learned more from Sue Kaffenburgh in one session than they had from all other golf professionals in the past!"

Sue has 6 areas of focus to maximize improvement and find success on the golf course. You'll learn

1) How to become more consistent
2) How to address your body's physical limitations
3) How to manage your short game
4) How to simplify your thinking and play better
5) How Club fitting can impact performance
6) What drills to practice for more distance

Sue understands that memorized learning does not hold up on the golf course! Instead, she gets the student to be an active participant in the learning process, taking the individual on a guided discovery to find effective motion.

"...I have never seen an instructor get such immediate results for her students. Her method of getting the clubhead to perfect impact immediately brought my distance back and gave me a feeling like 'Days of Old'..."

Joanne Carner, LPGA Tour Player, Hall of Fame

A lesson with Sue will be a totally new experience for you. And you will "own" the information. Your game improvement is a lesson away....